Have Zomboo in Your Area!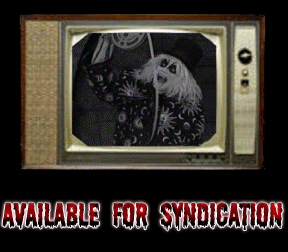 This Week's Movie
Sunday, June 26th, 2016 - 2:00 AM PST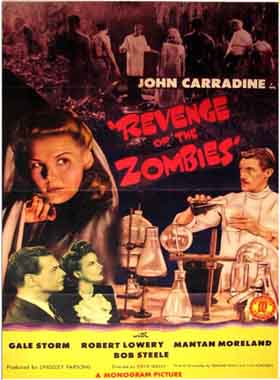 Revenge of the Zombies was released in 1943. When Scott Warrington gets word of his sisterís death, he hires a detective and goes to a spooky old mansion in the Louisiana bayou where they find out that her husband is a Nazi and he is creating zombies for the Third Reich! Revenge of the Zombies stars John Carradine, Gale Storm, Bob Steele, and Mantan Moreland.






Andrea and Dave

Want to be Fang of the Week? Send us your photos with Zomboo to zomboo@zomboo.com


Welcome to Zomboo's House of Horror Movies! Zomboo is (nearly) world-famous for bringing some of the most terrib... er... I mean scaaary movies ever made into your home.

Every week a different movie is broadcast so check back often to see what will be filling the airwaves this weekend.
Click the Rack Girl!



Zomboo Promo!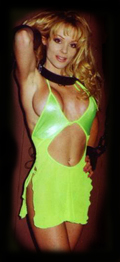 As Seen On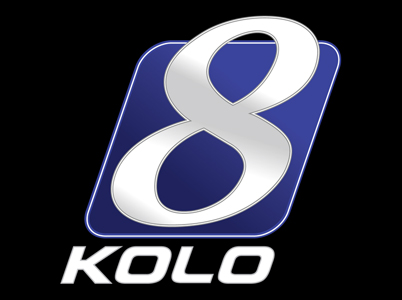 Sunday Morning
at 2am




Mini-Z thinks webcomics are cool! Go see one of his favorites!