Have Zomboo in Your Area!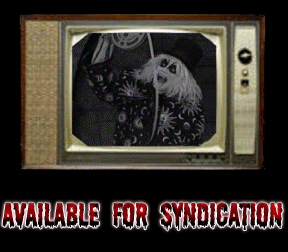 This Week's Movie
Sunday, November 10th, 2019 - 2:00 AM PST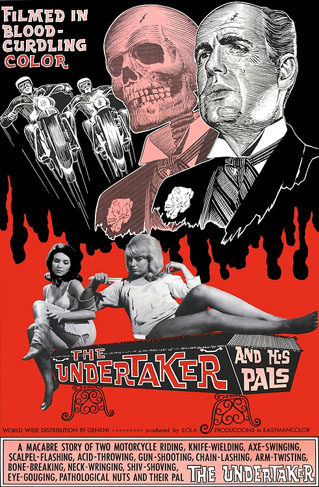 The Undertaker And His Pals was released in 1966. In order to drum up new business, a motorcycle gang made up of an undertaker and two restaurant owners select victims that end up in both the funeral home and as the greasy spoon's daily special. The Undertaker And His Pals stars Abe Lincoln and Mary Todd, The Pep Boys, Barney Fife and Aunt Bea, Tammy Faye Baker, Lee Majors and Mary Tyler Moore, Orson Welles, Robert Duval, Benson, Lon Chaney, Barbie, Agnes Morehead, Klinger, and Alfred Hitchcock.






Sheriff Bruce and Law Breaker

Want to be Fang of the Week? Send us your photos with Zomboo to zomboo@zomboo.com


Welcome to Zomboo's House of Horror Movies! Zomboo is (nearly) world-famous for bringing some of the most terrib... er... I mean scaaary movies ever made into your home.

Every week a different movie is broadcast so check back often to see what will be filling the airwaves this weekend.
Click the Rack Girl!



Zomboo Promo!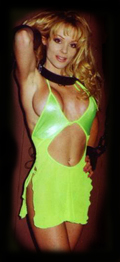 As Seen On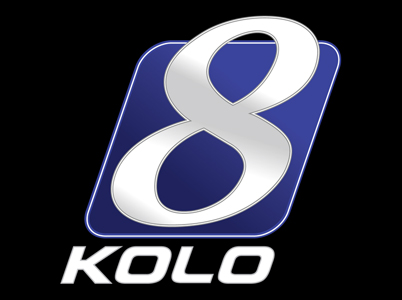 Sunday Morning
at 2am




Mini-Z thinks webcomics are cool! Go see one of his favorites!