Have Zomboo in Your Area!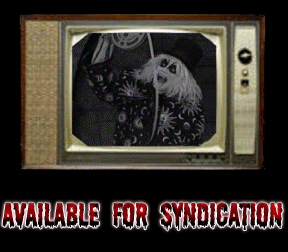 This Week's Movie
Sunday, January 24th, 2021 - 2:00 AM PST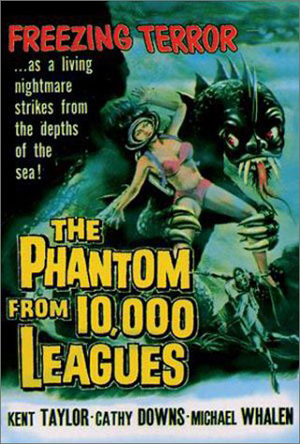 The Phantom From 10,000 Leagues was released in 1956. Professor King is conducting scientific research at an oceanography school on the California coast. Just off the coast, a strange glowing radioactive rock is guarded by a fugitive dragon from last year's Chinese New Year festivities. Professor Baxter is sent from Washington to jump on the case, and in the process, decides to try to jump Professor King's daughter! The Phantom From 10,000 Leagues stars Kent Taylor, Cathy Downs, Rodney Bell, and Michael Whalen.






Fangs of the Week

Want to be Fang of the Week? Send us your photos with Zomboo to zomboo@zomboo.com


Welcome to Zomboo's House of Horror Movies! Zomboo is (nearly) world-famous for bringing some of the most terrib... er... I mean scaaary movies ever made into your home.

Every week a different movie is broadcast so check back often to see what will be filling the airwaves this weekend.
Click the Rack Girl!



Zomboo Promo!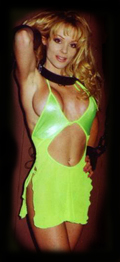 As Seen On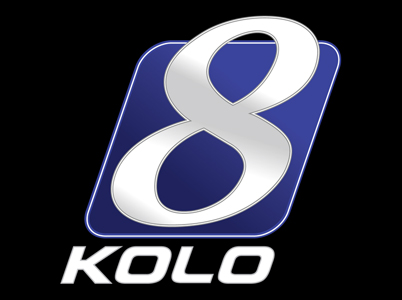 Sunday Morning
at 2am




Mini-Z thinks webcomics are cool! Go see one of his favorites!